LOCAL CHIMNEY REPOINTING EXPERTS
WHO OFFERS CHIMNEY REPOINTING NEAR ME?
Please fill out the form here
Expert chimney repointing in the Greater Boston area
Have you searched "chimney repointing near me"? At C. Costello Masonry & Restoration, we specialize in chimney repointing in the Greater Boston area, including Beacon Hill, Southend, and Backbay. Not sure what chimney repointing is, or the benefits it can bring to your home or business? Our experts are here to help.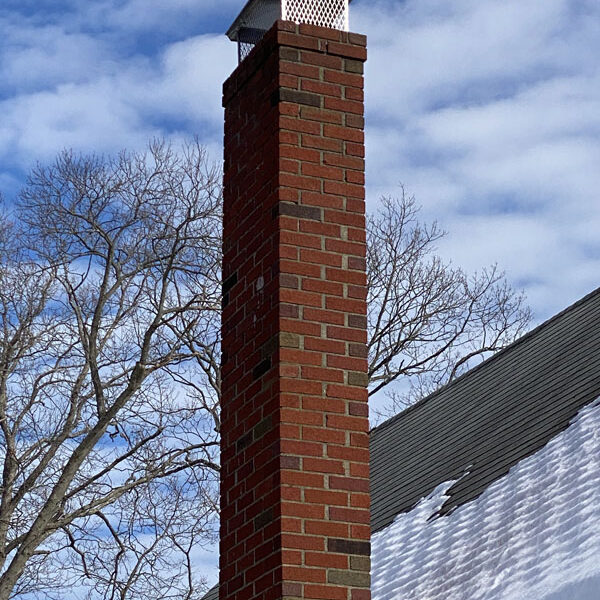 What is chimney repointing?
Whether you have a historic home, or simply an old chimney in Boston - you may want to look into chimney repointing. Over time, the chimney may begin to deteriorate, even though the bricks themselves are maintained in good condition. In this case, chimney repointing is a great option. Our professional masonry experts will partially remove some of the mortar joints which hold the chimney bricks in place, and replace it with fresh mortar to extend the life of your chimney by many years - or even decades.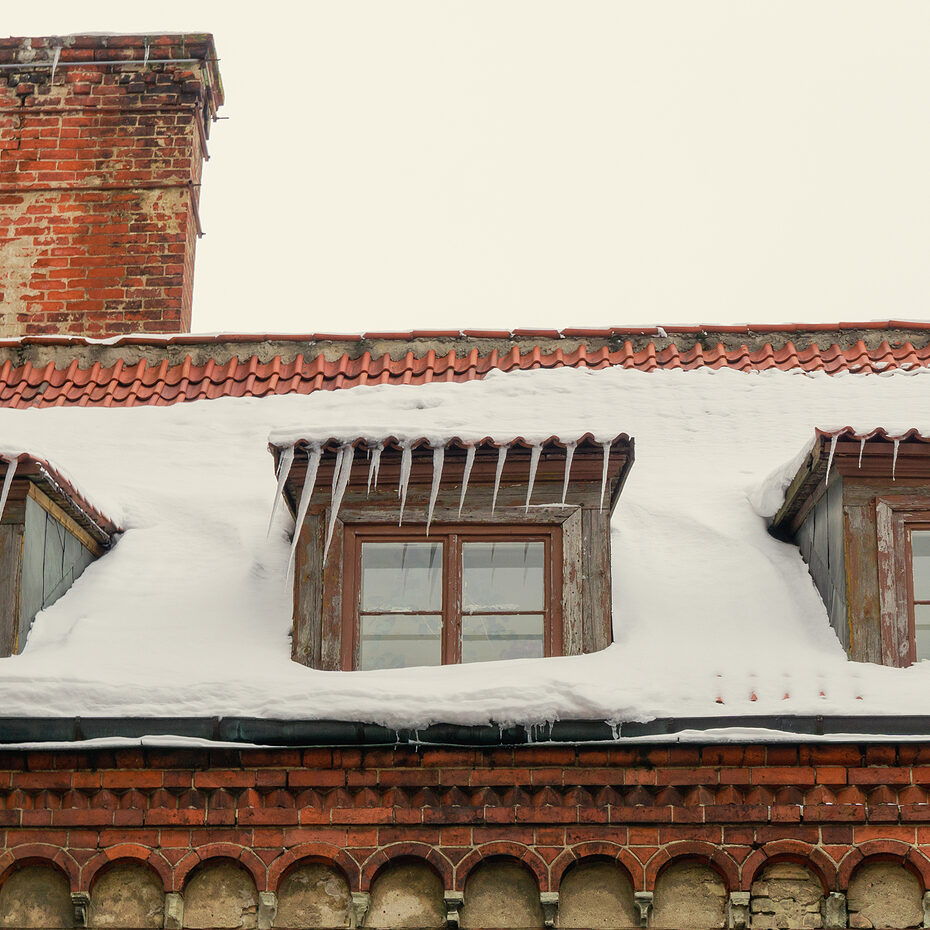 Signs you need chimney repointing
It may be difficult to tell if your chimney need repointing services. If you think this may be a possibility, there are some signs you can look out for. This may be cracks - both large and small - in your chimney. No matter the size, cracks can allow water to seep into the home. Discolored and/or flaky mortar is also a sign your chimney needs attention, this may be due to water damage over time or simply that the mortar itself is deteriortating. If your mortar is starting to fall off, this means it's time to be replaced.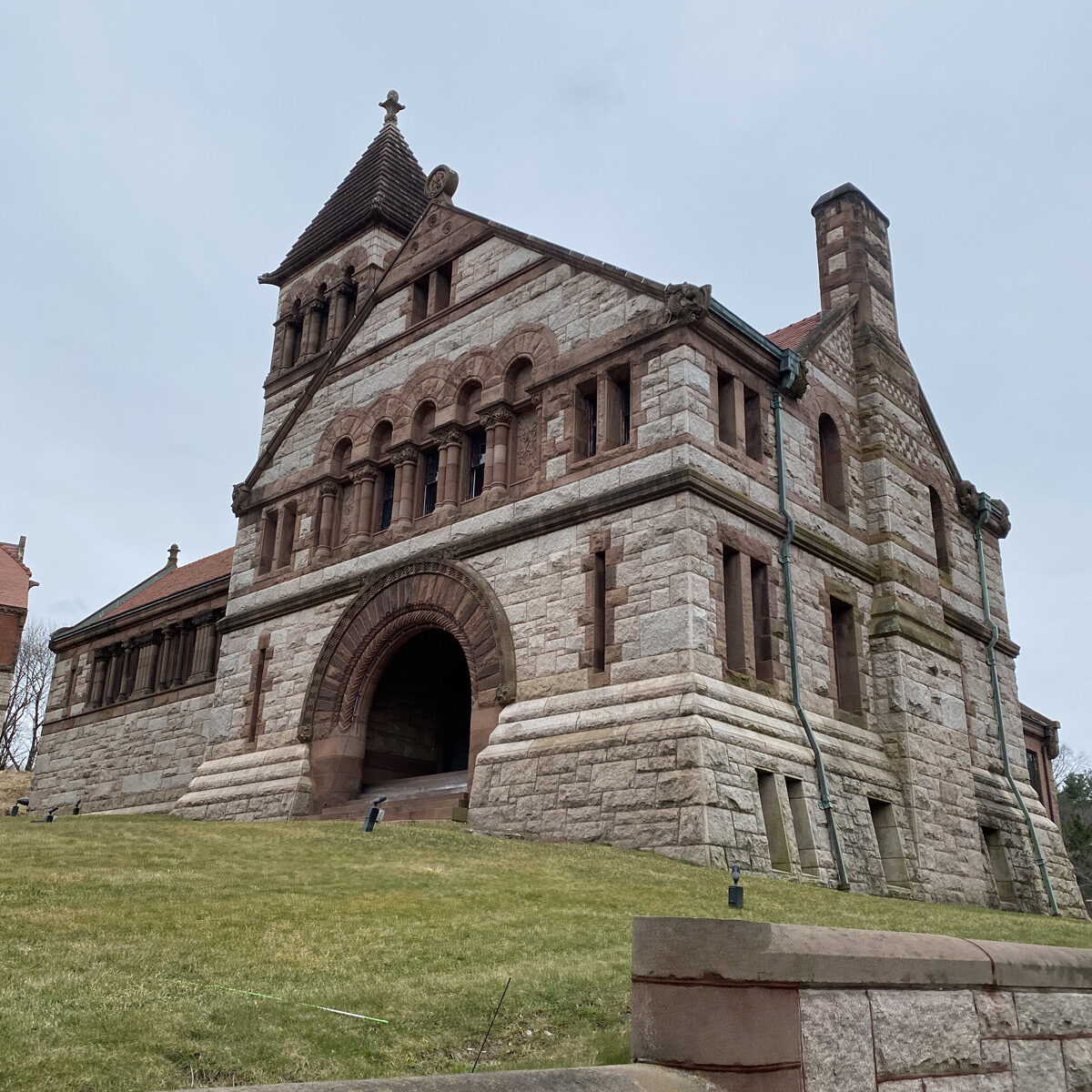 Benefits of chimney repointing
The biggest advantage of chimney repointing is that is extends the life of your chimney with minimal intervention and cost. By choosing expert chimney repointing services in Boston, you can prevent water leaks which have the potential to cause damage to your home and chimney itself. As well, following repointing, your chimney will look brand new again, with renewed strength and security. With nearly two decades experience we have the expertise and skill to bring new life to your chimney.
What do our clients have to say?
"Professional, Courteous and truly AMAZING! Colm came by my house a few days after contacting him. I needed my walkway and stairs replaced. He put together a fair quote for the work and completed a few days ahead of schedule. I'm having him come back in the spring to redo my patio!! Thanks Colm!"
-Sean O.
"I called Costello Masonry because we needed a portion of our foundation re-pointed. It wasn't a large job and, considering it's the middle of summer, I was worried they would be too busy. On the contrary, Colm showed up during the week at a time that was convenient for me. He gave me a quote and I was more than pleased by the price. His crew came by the following week and finished the work in half a day. I was completely satisfied and would recommend them to my friends."
-Jonathan C.
"Colm replaced the exterior protective concrete surface on one of my basement walls (scapeling) as well as repaired an exterior wall crack and redid some brickwork on my basement stairwell. He did a fine job of it. I had a "basement specialist" estimate the job... he recommended repairs that were not necessary, missed repairs that were necessary, and his estimate was 4 times what Colm Costello charged! Colm advised me that these were minor repairs, and that if I could be flexible in scheduling, he could make it a half-day job in conjunction with other work and save a lot of money, and that is exactly what he delivered. Honest, efficient and conscientious... recommended."
-S.N.F.
"I had our chimney rebuilt in 2007 from the roof up by Colm. Fine work, reasonably priced. Work looks like it was done yesterday."
-Michael Babcock
"We had our walkway done by Costello recently and they were done with 2 days and we love the end result!"
-Erin Walsh
"The walls holding back earth on either side of our driveway were built in the 1930s and were beginning to bow inward from the pressure of the earth against them (the driveway is cut into a hill). Mortar had started to crack. Also, the driveway was very narrow and needed to be widened. Colm Costello gave us the lowest of three estimates and impressed us as someone with integrity who cared about the work. He and his crew showed up on the agreed-upon date, and the work proceeded according to the schedule he'd laid out. They brought in heavy equipment when needed to break up the old wall and move heavy stones around, but much of the work was done by hand, and the masons were skilled. They took care to put crushed stone behind the new wall, for drainage, and they conferred with us at key points on questions of design. Some minor additions we asked for were accommodated at reasonable cost. When it came time to repave the driveway they brought in a crew of driveway specialists who accomplished the whole job in a day. Colm came by personally to inspect the work and make sure we were satisfied. We were."
-Local Homeowner
"Scope of work discussed in detail. Proposal was delivered as promised."
-Local Homeowner
"Costello was extremely professional and timely. They replaced the entire front stairs with granite and rock, as well as a retaining wall with granite and rock. They also replaced three stairs with granite and rock leading up to a small area which they paved with interlocking pavers. The job has enhanced the value of my home as well as glistened the curb appeal of the property. The clean up after the job was concise and complete and Costello responded to all my queries in a timely and professional manner. I would highly recommend this company for any masonry work that needed to be done to improve your home. Very happy with their service."
-Local Homeowner
"Colm and his team were professional, punctual and great to work with. They did a high quality job on both our front steps and our garage floor. I would highly recommend them to anyone."
-Local Homeowner
"The Costello crew were at our house when they said they would be and they worked long days - they did a magnificent job. Craftsmen level work in my opinion. I know that now because I used another provider (to save a bit of money / won't do that again) with a ton of great ratings and the work they did on my chimneys was horrifying - looked like a child's work. I would use Costello again without reservation."
-Local Homeowner
"They were incredible from start to finish and their quality of work was amazing. Colm was very helpful even when first looking at the job, making great suggestions, and helping me choose the best products for the job. He was slightly more expensive than another quote I received, but I could tell that his quality of work would make up for that. He showed up when he said, and completed the job in the time he estimated. The finished product came out very well. Colm even followed up with me to make sure we were happy with the job. Many neighbors have commented on how great the job turned out and have asked for his contact information. We have work to do in the future, and I will be calling him again without any question."
-Local Homeowner
"Work was excellent. They are very busy and the only downside was I had to wait several weeks to get into their schedule but it was worth it. Meticulous and great attention to detail. Stairs look great and I have asked for estimates for more work."
-Local Homeowner
"It was wonderful. He did a very good job. I got several other quotes and his price was the lowest, if not the next one up. The price was fair for what he did."
-Local Homeowner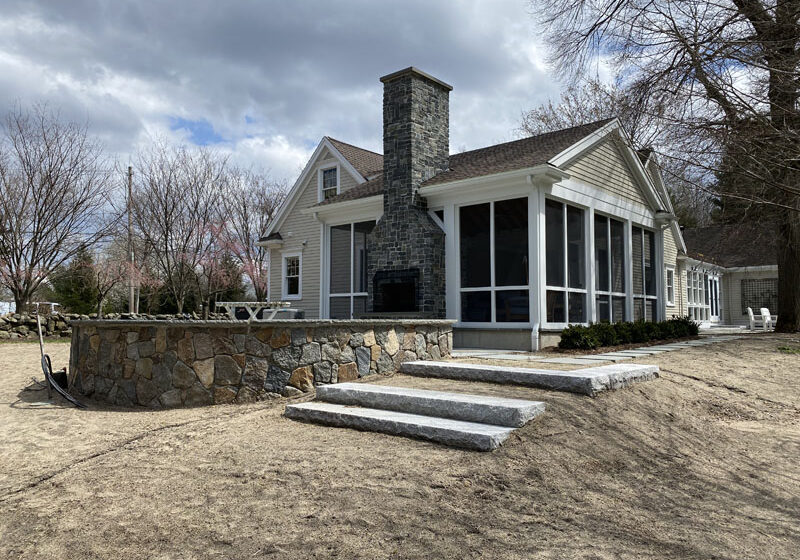 Would you like to learn more about chimney repointing in Boston and the surrounding area? Simply get in touch with us today for a free, no obligation quote.
Our team is looking forward to hearing from you.